Square Bars :
Square Bars Exporter
Contact Us For High Quality Square Bars
At JB Steel we pride ourselves on always putting the customer first. We help make stainless solutions simple for you by ensuring satisfaction through high delivery performance, flexibility and extensive service.
We are pleased to introduce ourselves as one of the leading Importers, Exporters, Suppliers & Stockists of Square Bars.
We would appreciate to get your esteemed enquires and look forward to the pleasure receiving your valuable response.
Square Bars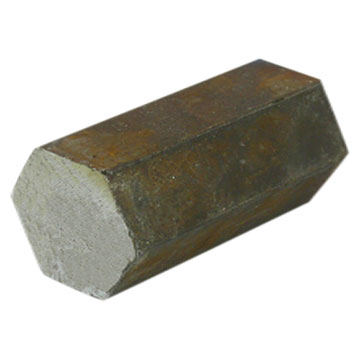 SQUARE BAR ROUND EDGES, SQUARE BAR SHARP EDGES, RCS-ROUND CORNERED SQUARE BAR, RCS-ROUND CORNERED SQUARE BILLET IN STAINLESS STEEL, CARBON STEEL, ALLOY STEEL, HIGH TENSILE STEEL & SPECIAL STEEL
Rods Bars Forged Shaft Shafting 6 mm to 2500 mm diameter
Cold Drawn Bright Hexagonal Bars, Square Bars, Rectangular Bars, Round Bars
ASTM A479 Gr. 201, 202, 301, 304, 304L, 304H, 304LN, 310S, 316, 316L, 316H, 316LN, 321, 321H, 347, 347H, 317, 317L, 410, 410S, 416, 420, 420F, 430, 431
ASTM A276 Gr. 201, 202, 301, 304, 304L, 304H, 304LN, 310S, 316, 316L, 316H, 316LN, 321, 321H, 347, 347H, 317, 317L, 410, 410S, 416, 420, 420F, 430, 431
Stainless Steel Bright Bar Cold Drawn, Solution Annealed & Polished with h9 (Din 671), h11 (ASTM A484) tolerance
Stainless Steel Bright Bar Cold Drawn, Centreless Ground & Polished with h9 (Din 671), h11 (ASTM A484) tolerance
Stainless Steel Bright Bar Cold Drawn, Centreless Ground & Polished (Strain Hardened) with h9 (Din 671), h11 (ASTM A484) tolerance
Stainless Steel Bright Bar Peeled, Centreless Ground & Polished with h9 (Din 671), h11 (ASTM A484) tolerance
ASTM A182 F304, F304L, F304H, F310S, F316, F316L, F316H, F321, F321H, F347, F347H, F348
ASTM A315 Grade CF3, CF8, CF3M, CF8M, A315 Gr.CF3, CF8, CF3M, CF8M
AISI-440C, JIS-SUS-440C, SUS440C, DIN 1.4125, X105CrMo17
IS 2062 GRADE A, B, & C ASTM A105, LF2, C-45, C-45N, C-60, C-60N, 355N
SAE / AISI 1008, 1010, 1018, 1020, 1026, 1035, 1040, 1045, 1050, 1060, 1080
SAE / AISI 1525, 1541, 1551, 1561, 1572, 4130, 4140, 4145, 4150
C-20/1020, C-45/1045, C-45N, ST-52, ST 52-3N, S355J2G3, S355J2G3N DIA 350 MM TO 2500 MM
ASTM A350 Grade LF-1, LF-2, LF-3, LF-5, LF-6, LF-9, LF-787
High Tensile IS 8500 Grade FE 490B, IS 8500 Grade FE 570B, IS-8500 Gr.490B, 570B
EN19, AISI 4140, SAE 4140, 42CrMo4, 42CrMoS4, Din 1.7225
EN-19, AISI-4140, SAE4140, 42CrMo4V, 42CrMoS4V, Din 1.7227
AISI 4150, SAE4150, 50CrMo4, 50CrMo4V, 50CrMo4+QT, 50CrMo4+HT, Din 1.7228
EN24, AISI 4340, SAE 4340, 34CrNiMo6, 34CrNiMo6V, Din 1.6582
SAE9310 AMS6265, SAE 9310 AMS 6265, AISI9310 AMS6265, AISI 9310 AMS 6265
SAE 9310 AMS 6260, AMS 6265, 16NCD13, BOHLER E105, AISI/SAE9310 VAR
ASME SA/ASTM A193 Grade B7, ASTM A193 Grade B-7, ASTM A193 B7, ASTM A193-B7
ASME SA/ASTM A193 Grade B16, ASTM A193 Grade B-16, ASTM A193 B16, ASTM A193-B16
SA193 Grade B7, SA193 Grade B-7, SA 193 Grade B7, SA 193 Grade B-7, SA193 B7
SA193 Grade B16, SA193 Grade B-16, SA 193 Grade B16, SA 193 Grade B-16, SA193 B16
H13 HOT WORK TOOL STEEL DIN 1.2344 X40CrMoV5-1, SKD-61, AISI H-13
H-13 HOT WORK DIE STEEL, DIN-1.2344, AISI Grade H13, JIS-SKD61, AISI H13
DIN 2714 / 56CrNiMoV7, DIN 1.2714(56CrNiMoV7), DIN-2714/56CrNiMoV7, L6 Hot Work Tool Steel
S355J2G3, S355J2G3N, S355J2G3+N, S355J2G3 Normalized Condition EN 10025
S235, S235JR, S235JO, S235J2, S235J2N, S235J2+N, S235J2G3, S235J2G3N, S235J2G3+N
S275, S275JR, S275JO, S275J2, S275J2N, S275J2+N, S275J2G3, S275J2G3N, S275J2G3+N
S355, S355JR, S355JO, S355J2, S355J2N, S355J2+N, S355J2G3, S355J2G3N, S355J2G3+N
S235, S235JR, S235JO, S235J2, S235J2+N, S275, S275JR, S275JO, S275J2, S275J2+N
S355, S355JR, S355JO, S355J2, S355J2+N, S355J2G3, S355J2G3N, S355J2G3+N
ST 52.3, ST52.3, ST52-3, ST 52-3, ST52, ST 52, ST52.0, ST 52.0 DIN 17100
ST 52.3N, ST52.3N, ST52-3N, ST 52-3N, ST52N, ST 52N, ST52.0N, ST 52.0N DIN 17100
ST 52.3+N, ST52.3+N, ST52-3+N, ST 52-3+N, ST52+N, ST 52+N, ST52.0+N, ST 52.0+N DIN 17100
BS 970 EN8, EN9, EN19, EN24, EN26, EN30, EN31, EN36, EN45, EN45A, EN47, EN48
BS-970 EN 8, EN 9, EN 19, EN 24, EN 26, EN 30, EN 31, EN 36, EN 45, EN 45A, EN 47, EN 48
709M40 (EN19), 817M40 (EN24), 826M40 (EN26), 835M30 (EN30B), 655M23 (EN36B), 835M15 (EN39B)
EN-30B 835M30 Din 1.6747 30NiCrMo16-16, EN-36C 832M13 Din 1.6657 14NiCrMo13-4
826M40 DIN 1.6745 / 1.6746 40NiMoCr10-4 / 40NiMoCr10-5, 826M40V, 826M40W, EN26
16MnCr5 Din 1.7131 BS 527M17, 16MnCrS5 Din 1.7139 BS 590M17 Case Hardening Steels
20MnCr5 Din 1.7147, 20MnCrS5 Din 1.7149, EN-353, EN-36, EN-36A, EN-36B, EN-36C Case Hardening Steels
SAE8620, AISI 8620, 20MnCr4 Din 1.7321, 20MnCrS4 Din 1.7149 Case Hardening Steels
ASTM A182 F11, F22, F5, F9, F91, F92 BARS, RCS, BILLETS
ASTM A182 F-11, F-22, F-5, F-9, F-91, F-92 BARS, RCS, BILLETS
ASTM A182 Grade F5 Din 1.7362 12CrMo195 ASTM A182 Gr.F5
ASTM A182 Grade F11 Din 1.7337 16CrMo44 ASTM A182 Gr.F11
ASTM A182 Grade F12 Din 1.7335 13CrMo44 ASTM A182 Gr.F12
ASTM A182 Grade F22 Din 1.7380 10CrMo910 ASTM A182 Gr.F22
ASTM A182 Grade F9 Din 1.7386 12CrMo91 ASTM A182 Gr.F9
ASTM A182 Grade F91 Din 1.4903 X10CrMoVNb91 ASTM A182 Gr.F91
ASTM A182 Grade F92, ASTM A182 Gr.F92, ASTM A182-F92
ASTM A217 Grade WC6, WC9, C5, C12, C12A, A217 Gr.WC6, WC9, C5, C12, C12A
Din 1.7362, Din 1.7337, Din 1.7335, Din 1.7380, Din 1.7386, Din 1.4903
ASTM A336 Grade F11, F12, F5, F9, F22, F91 BARS, RCS, BILLETS
ASTM A336 Grade F-11, F-12, F-5, F-9, F-22, F-91 BARS, RCS, BILLETS
ASTM A336M Grade F11, F12, F5, F9, F22, F91 BARS, RCS, BILLETS
ASTM A336M Grade F-11, F-12, F-5, F-9, F-22, F-91 BARS, RCS, BILLETS
AISI/SAE 4140, AISI/SAE 4145, AISI/SAE 4150, AISI/SAE 4340, AISI/SAE 8620
22CrMo4 Din-1.7252, 24CrMo4 Din-1.7258, 25CrMo4 Din-1.7218, 26CrMo4 Din-1.7219
25CrMo4, 25CrMo4 HT, 42CrMo4, 42CrMo4 HT, 41CrNiMo6, 41CrNiMo6 HT
34CrMo4, 34CrMo4 HT, 34CrMoS4, 34CrMoS4 HT, 34CrMo4 QT, 34CrMoS4 QT
34CrMo4V, 34CrMo4V HT, 34CrMoS4V, 34CrMoS4V HT, 34CrMo4V QT, 34CrMoS4V QT
42CrMo4, 42CrMo4 HT, 42CrMoS4, 42CrMoS4 HT, 42CrMo4 QT, 42CrMoS4 QT
42CrMo4V, 42CrMo4V HT, 42CrMoS4V, 42CrMoS4V HT, 42CrMo4V QT, 42CrMoS4V QT
25CrMo4 QT, 25CrMo4+QT, 42CrMo4 QT, 42CrMo4+QT, 41CrNiMo6 QT, 41CrNiMo6+QT
X10CrMoVNb91, X12CrMo91, 12CrMo195, 10CrMo910, 13CrMo44, 16CrMo44
X10CrMoVNb9-1, X12CrMo9-1, 12CrMo19-5, 10CrMo9-10, 13CrMo4-4, 16CrMo4-4
42CrMo4, 42CrMo4+QT, 42CrMo4+Q&T, 42CrMo4 Quenched & Tempered
AISI-4130 Q+T, AISI-4140 Q+T, AISI-4145MOD, AISI-4340, AISI-8630MOD For Oil & Gas Industry
SAE-4130 Q&T, AISI-4140 Q&T, SAE-4145MOD, SAE-4340, SAE-8630 MODIFIED For OIL & GAS
AISI 4140 Forged Quenched & Tempered, SAE4140 Forged Quenched & Tempered
AISI 4340 Forged Quenched & Tempered, SAE4340 Forged Quenched & Tempered
AISI 4145H MOD Q&T, AISI 4145H MODIFIED QUENCHED & TEMPERED STEEL FOR COLLARS
AISI 4145 H MOD API6A PSL-3 NACE MR-01-75, AISI4145Q&T API 6A, PSL3 NACE MR 0175
AISI 4130 H Q&T API6A PSL-3 NACE MR-01-75, AISI4130Q&T API 6A, PSL3 NACE MR 0175
AISI 4140 H API 6et L80, API 5CT, NACE MR-01-75, AISI4140Q&T API6et L-80, API 5CT MR 0175
A350 LF-2 API6A PSL3 NACE MR-01-75, A350LF2 API 6A, PSL3 NACE MR 0175
A182-F6NM H&T UNS S42400 Hardened & Double Tempered NACE MR0175 & API Standard
F6NM Hardened & Tempered High Corrosion Resistant & Excellent High Toughness in Low Temperature, ASTM A182-F6NM High Resistances of Sulfide Stress Cracking and Stress Corrosion Cracking in Sour Environment Service (H2S, CO2) Low Cracking Sensitivity
34CrMo4V DIN 1.7220 Quenched & Tempered, 42CrMo4V DIN 1.7225 Quenched & Tempered
42CrMoS4V Din-1.7225 Quenched & Tempered, 34CrMoS4V Din 1.7220 Quenched & Tempered
42CrMoS4, 25CrMo4, 34CrNiMo6, 35CrNiMo6, 16MnCr5
ASTM A694 F42, ASTM A694 F46, ASTM A694 F52, ASTM A694 F56
ASTM A694 F60, ASTM A694 F65, ASTM A694 F70, ASTM A694 F80
20MnV6 EN10208-2 / EN10294-1, 20MV6 EN10208-2 / EN10294-1, 20MnV Din 1.5217 EN-14A
20Mn2, AISI 1524, SAE1524, 22Mn6, 150M28, SMn 420, 30Mn2, AISI 1330, SAE1330, 28Mn6, SMn 433
35Mn2, AISI 1335, SAE1335, 150M36, SMn 438, 40Mn2, AISI 1340, SAE1340, 42Mn6, 150M36
45Mn2, AISI 1345, SAE1345, 42Mn6, SMn 443, 50Mn2, AISI 1345, SAE1345, SMn 443
HY-TUF AMS6418, DMS1841H Grade A QS Z1/7 Rev. 3, MIL-S-2154 Class AA
HYTUF AMS 6418, DMS 1841H Grade A QS Z1/7 Rev. 3, MIL-S-2154 Class AA
Nitralloy 135/135M (MODIFIED), Nitralloy 135 MOD, Nitralloy Alloy 135 Modified VAR
Alloy 135 MOD VAR, Nitriding 135/135M (Modified), Alloy 135MOD, Alloy 135M VAR
SUS446, SUS 446, AISI Type 446, UNS S44600, DIN 1.4762, SAE J405, SAE51446
54SiCr6 Wire Rods, SAE9254 Wire Rods, SAE 9254 Wire Rods, AISI 9254 Wire Rods
Duplex 2205, Duplex SAF 2205, Duplex SAF2205, Duplex UNS S31803, Din 1.4462 EN10088 F51
Duplex ASTM A182 Grade F60 / ASME SA182 Grade F60 NACE & Norsok Approved
Duplex SAF2205 SANMAC, URANUS 45N, PREN=33, PREN=34, PREN=35, PREN=36 DIN 1.4462
Duplex-2205 UNS S31803 / UNS S32205 DIN-1.4462 EN 10088-3 PREN = 33, PREN = 34, PREN = 35
Super Duplex 2507, Super Duplex SAF 2507, Super Duplex SAF-2507, Super Duplex UNS S32750 F53
Super Duplex SAF 2507 UNS S32750 DIN 1.4410 EN10088 URANUS 47N(+) PREN=41 A812 F-53
Super Duplex UNS S32760 F-55 ASTM A182 F55 SA182 F-55 DIN 1.4501 UNS 32760 F55