FITTING / FLANGES :
Fitting / Flanges Exporter
Contact Us For High Quality Fitting / Flanges
At JB Steel we pride ourselves on always putting the customer first. We help make stainless solutions simple for you by ensuring satisfaction through high delivery performance, flexibility and extensive service.
We are pleased to introduce ourselves as one of the leading Importers, Exporters, Suppliers & Stockists of Fitting / Flanges.
We would appreciate to get your esteemed enquires and look forward to the pleasure receiving your valuable response.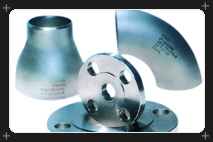 Seamless Fittings – 1/2" to 24" Welded Fittings – 1/2" to 60"
Elbow LR & SR Bend, Crosses, Stub-End, Tee, Reducer, Flange, End Cap
Long Radius Bends, Long Radius Piggable Bends, Induction Pipe Bending Bends
Long Radius Carbon Steel Bends, Long Radius High Yield Carbon Steel Bends
Long Radius Bends R-2D, R-3D, R-5D, R-6D, R-8D upto 22D
Long Radius Piggable Bends R-2D, R-3D, R-5D, R-6D, R-8D upto 22D
Hot Induction Long Radius Bends R-2D, R-3D, R-5D, R-6D, R-8D upto 22D
API 5L Hot Induction Long Radius Bends R-2D, R-3D, R-5D, R-6D, R-8D upto 22D
Induction Pipe Bending Bends 2D, 3D, 5D, 6D, 8D upto 22D
Induction Long Radius Pipe Bending Bends API 5L X42, X46, X52, X56, X60, X65, X70
Induction Long Radius Pipe Bending Bends API5LX-42, X-46, X-52, X-56, X-60, X-65, X-70
Long Radius Bends 30 Deg., 45 Deg., 60 Deg., 90 Deg., 180 Deg., 360 Deg. upto 60" Diameter
Long Radius Bends in API 5L X42, API 5L X46, API 5L X52, API 5L X56, API 5L Grade B
Long Radius Bends in API 5L X60, API 5L X65, API 5L X70, API 5L Grade-B
Long Radius Bends in API 5L X-42, API 5L X-46, API 5L X-52, API 5L X-56, API 5L Grade B
Long Radius Bends in API 5L X-60, API 5L X-65, API 5L X-70, API 5L Grade-B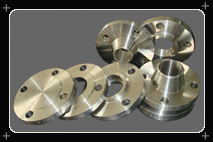 SA234 WPB, WPC, WP1, WP5, WP7, WP9, WP11CL7, WP12CL1, WP22, WP91
ASTM A758/A758M Wrought Carbon Steel Butt Welded Fitting with Improved Notch Toughness
ASTM A860 WPHY-42, WPHY-46, WPHY-52, WPHY-56, WPHY-60, WPHY-65, WPHY-70
ASTM A860 WPHY42, WPHY46, WPHY52, WPHY56, WPHY60, WPHY65, WPHY70
MSS SP75 WPHY 42, WPHY 46, WPHY 52, WPHY 56, WPHY 60, WPHY 65, WPHY 70
MSS SP75 WPHY42, WPHY46, WPHY52, WPHY56, WPHY60, WPHY65, WPHY70
MSS-SP-75 WPHY42, WPHY46, WPHY52, WPHY56, WHPY60, WHPY65, WPHY70
MSS-SP-75 WPHY 42, WPHY 46, WPHY 52, WPHY 56, WHPY 60, WHPY 65, WPHY 70
MSS-SP-75 WPHY-42, WPHY-46, WPHY-52, WPHY-56, WHPY-60, WHPY-65, WPHY-70
MSS SP75 WPHY42, WPHY46, WPHY52, WPHY56, WHPY60, WHPY65, WPHY70
MSS SP75 WPHY 42, WPHY 46, WPHY 52, WPHY 56, WHPY 60, WHPY 65, WPHY 70
MSSSP75 WPHY-42, WPHY-46, WPHY-52, WPHY-56, WHPY-60, WHPY-65, WPHY-70
ASTM A234 WPB, ASTM A234 WPC, ASTM A234 WPB Seamless, ASTM A234 WPC Seamless
ASTM A234 WP1, WP11 CL1, WP11 CL3, WP12 CL1, WP22 CL1, WP22 CL3
ASTM A234 WP5 CL1, WP5 CL3, WP9 CL1, WP9 CL3, WP91
ASTM A403 WP304, 304L, 304H, 310S, 316, 316L, 316H, 321, 321H, 347, 347H, 317, 317L
ASTM A420 WPL3, WPL6, WPL8, WPL9
ASTM A182 F304, F304L, F304H, F310S, F316, F316L, F316H, F321, F321H, F347, F347H, F348
ASTM A182 F1, F11, F12, F22, F5, F9, F91, F92
ASTM A182 F-1, F-11, F-12, F-22, F-5, F-9, F-91, F-92
ASTM A694 F42, ASTM A694 F46, ASTM A694 F52, ASTM A694 F56
ASTM A694 F60, ASTM A694 F65, ASTM A694 F70, ASTM A694 F80
SAE / AISI Grade 1008, 1010, 1018, 1020, 1025, 1026, 1040, 1045, 1050, 4130, 4140, 4150, 4340
AISI-4130 L-80 according to API-5CT, 75KSI according to API-6A Quenched / Hardened & Tempered
SAE-4130 L-80 according to API-5CT, 75KSI according to API-6A Quenched / Hardened & Tempered
AISI-4140 L-80, P-110 according to API-5CT, API6A, NACE MR-01-75 Quenched / Hardened & Tempered
SAE-4140 L-80, P-110 according to API-5CT, API6A, NACE MR-01-75 Quenched / Hardened & Tempered
Duplex 2205, Duplex SAF 2205, Duplex SAF2205, Duplex UNS S31803, Din 1.4462 EN 10088 F51
Duplex SAF2205 SANMAC, URANUS 45N, PREN=33, PREN=34, PREN=35, PREN=36 DIN 1.4462
Duplex ASTM A182 Grade F60 / ASME SA182 Grade F60 NACE & Norsok Approved
Duplex-2205 UNS S31803 / UNS S32205 DIN-1.4462 EN 10088-3 PREN = 33, PREN = 34, PREN = 35
Super Duplex 2507, Super Duplex SAF 2507, Super Duplex SAF-2507, Super Duplex UNS S32750 F53
Super Duplex SAF 2507 UNS S32750 DIN 1.4410 EN-10088 URANUS 47N(+) PREN=41 Minimum
Super Duplex UNS S32760 F-55 ASTM A182 F55 SA182 F-55 DIN 1.4501 UNS 32760 F55


ASTM A234 WPB, WPC
ASME A234 WPB, WPC
CARBON STEEL ELBOWS LR, SR, BENDS, CROSSES, STUB ENDS, EQUAL TEES, UN-EQUAL TEES, CONCENTRIC REDUCERS, ECCENTRIC REDUCERS, CAPS.

MSS-SP 75 WPHY 42, WPHY 46, WPHY 52, WHPY 60, WPHY 65, WPHY 70
HIGH YIELD CARBON STEEL ELBOWS LR, SR, BENDS, CROSSES, STUB ENDS, EQUAL TEES, UN-EQUAL TEES, CONCENTRIC REDUCERS, ECCENTRIC REDUCERS, CAPS.

ASTM A420 WPL6, WPL3
ASME A420 WPL6, WPL3
LOW TEMPERATURE CARBON STEEL ELBOWS LR, SR, BENDS, CROSSES, STUB ENDS, EQUAL TEES, UN-EQUAL TEES, CONCENTRIC REDUCERS, ECCENTRIC REDUCERS, CAPS.

ASTM A234 WP5, WP9, WP11, WP12, WP22, WP91
ASME A234 WP5, WP9, WP11, WP12, WP22, WP91
CHROME-MOLY ELBOWS LR, SR, BENDS, CROSSES, STUB ENDS, EQUAL TEES, UN-EQUAL TEES, CONCENTRIC REDUCERS, ECCENTRIC REDUCERS, CAPS.

ASTM A403 WP304, WP304L, WP304H, WP321, WP321H, WP316, WP316L, WP316H, WP347, WP347H, WP309, WP309S, WP310, WP310S STAINLESS STEEL ELBOWS LR, SR, BENDS, CROSSES, STUB ENDS, EQUAL TEES, UN-EQUAL TEES, CONCENTRIC REDUCERS, ECCENTRIC REDUCERS, CAPS.

ANSI B16.9
ANSI B16.28
MSS-SP 75
MSS-SP 43
DIN 2605, 2625, 2626, 2617
BS 1640

ASTM A105
ASTM A181 GR.I, GR.II
CARBON STEEL SLIPON FLANGES, BLIND FLANGES, WELD NECK FLANGES, THREADED & SOCKET WELD FLANGES, LAP JOINT FLANGES

ASTM A182 F304, F304L, F316, F316L, F321, F321H, F347, F347H, F309S, F310S STAINLESS STEEL SLIPON FLANGES, BLIND FLANGES, WELD NECK FLANGES, THREADED & SOCKET WELD FLANGES, LAP JOINT FLANGES

ASTM A182 F5, F9, F11, F12, F22, F91
CHROME-MOLY ALLOY STEEL SLIPON FLANGES, BLIND FLANGES, WELD NECK FLANGES, THREADED & SOCKET WELD FLANGES, LAP JOINT FLANGES

ANSI B16.5
MSS-SP 44
API 605
AWWA 207
BS TABLE D, E, F, H, J, K
ASA 150, 300, 600, 900, 1500, 2500 lbs
DIN ND 6, 10, 16, 25, 40